Rewire Outdated Electrical
Rewire Outdated Electrical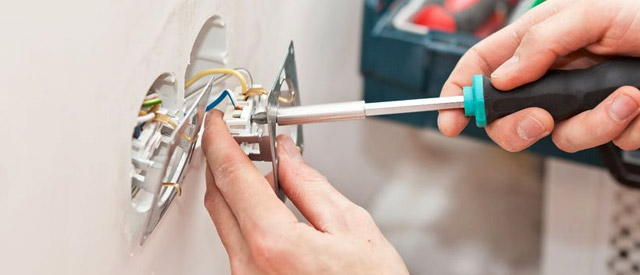 Electrical rewiring in Lethbridge is needed for homes or businesses that are older. Call Lethbridge Electric to come assess if your home or business needs rewiring. Outdated electrical systems may cause damage to electronics and major appliances. Insufficient or faulty wiring is dangerous which potentially can increase the chance of malfunction which leads to fire or injury. Don't take the risk, call 403.593.1500 today!
If your home is approximately 30 years or older, call Lethbridge Electric for a free consultation. Your home might be due for electrical rewiring or updating in Southern Alberta areas. Todays appliances, phones, computers and other devices require power that your electrical system might not safely provide. Lethbridge Electric Rewiring ensures your home or business is up to date with the safest and greatest, most efficient electrical technology. This will give you the peace and comfort your home or business is proving the power it needs.
Business Electrical service requires a lot of personal power but a lot of electrical power. The electrical power needed to run your business smoothly can be old, damaged or outdated. This potentially increases your electrical expense on the business but also increases the risk of fire or other emergencies. An electrical rewiring upgrade for your business reduces the chance of malfunction, power outages and wear on equipment. Lethbridge Electric's business rewire will save you money while ensuring the safety of your customers, staff and the business itself.
Lethbridge Electrics licensed electricians have the tools, training and licensing to provide all your electrical rewire services for your home or business. Call us now 403.593.1500.
Monday: 7:00 A.M. to 5:30 PM
Tuesday: 7:00 A.M. to 5:30 PM
Wednesday: 7:00 A.M. to 5:30 PM
Thursday: 7:00 A.M. to 5:30 PM
Friday: 7:00 A.M. to 5:30 PM
Saturday: Closed
Sunday: Closed