Electrical Service Changes
Electrical Service Changes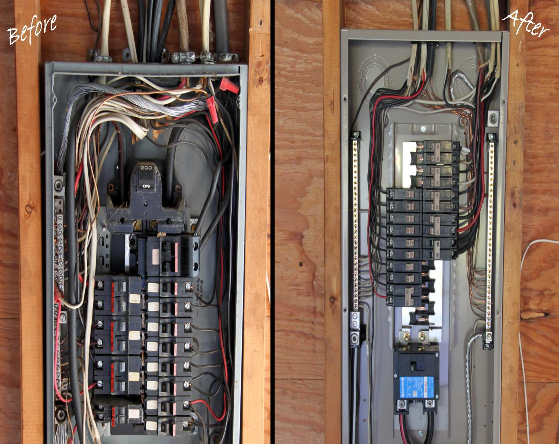 Sometimes old panels simply stop working and need to be replaced, its advised to update those panels before they become an issue and cause more problems than needed. Old panels have limitations on available space to add circuits or have fuses (some insurance companies will not insure properties with fuses). Sometimes old panels are just maxed out. Electrical service upgrades in Lethbridge is recommended to increase the capacity of the existing electrical service.
With the new appliances and technology available in our homes and business, we have found older homes don't have sufficient power to handle all the demand. Thats where an Electrical Service Upgrade by Lethbridge Electric is required. sometimes this is as easy as the electric panel. Depending on the home it can also include upgrading your meter socket, wire between the meter and panel, and the grounding system as well.
With Electric cars becoming more in demand the 100 amp service is not sufficient enough to support the car charger and must be upgraded to 200 amp.
Professional electricians at Lethbridge Electric use the highest quality panels when we change out or upgrade your panel. Our panels have a 1 year warranty but typically they last 30-40 years. We want to ensure the electrical panel won't cause any stress our headache for years to come. Call today 403.593.1500.
Service Upgrades
Meter Base Repairs
Meter Base Replacements
Service Mast Repairs
Replace Weather Head
New Grounding Systems
Whole House Surge Protection Devices
Label Household Circuits on Existing Panels
Sub Panels
Monday: 7:00 A.M. to 5:30 PM
Tuesday: 7:00 A.M. to 5:30 PM
Wednesday: 7:00 A.M. to 5:30 PM
Thursday: 7:00 A.M. to 5:30 PM
Friday: 7:00 A.M. to 5:30 PM
Saturday: Closed
Sunday: Closed